HNationals 2017
This is a brief re-cap of our day at Hnationals 2017 held at Winton Raceway
Hnationals is a grassroots motorsport event that brings together Hondas from all around Australia to run on the same track on the same day
There is a relaxed atmosphere but each car is timed and prizes are given out at the end of the day
There is a class structure to determine the run groups
The class of a given car is determined by it's level of modification
This ensures that the cars that are on track together at any one time are running comparable laptimes and drivers can complete for bragging rights as fastest in a given class
I drove our EK demo car up to Winton in the morning with the intention of having it there to show off the Honed booster delete and roll centre correction components it has fitted to it
We had a lot more people this year calling by our trade table to have a look at our products and have a chat
We had two of our own cars doing laps (Tom's EF2 and CR-X) and there were probably 6-7 other cars at the event with our products fitted
Tom's EF2 was being driven by our friends Ying and Viv (in alternating sessions)
Viv set at a ridiculous laptime of 1:45.2 in the car which blew my mind as I was only able to achieve a 1:51 something when I drove the car at Winton at a test and tune day a couple of months ago
For those unaware it's a stock D15 twin carb powered car
To put that laptime in perspective here is a snip-it from the timesheet
The other Civics just ahead are B16 powered and the no.48 CRX is B20
To be able to set laptimes comparable to those other cars with much higher power outputs is amazing
Our good friend Rhys was there in his trusty EK4. The car is B16a powered and he was running on Yokohama A050s . Rhys' managed a PB of 1.38.2 and you can watch inboard footage from that lap on his youtube channel (link to video here)
Bill's B18 EG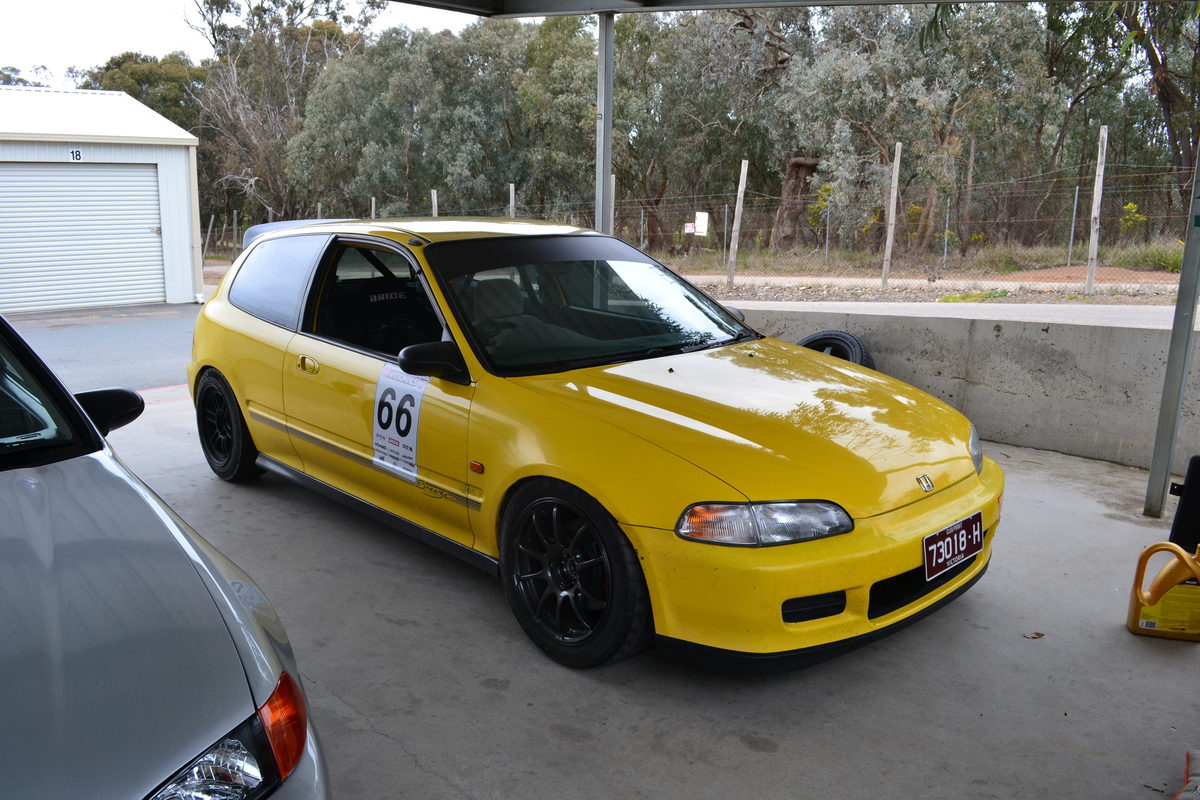 Napo set the fastest time of the day for an NA car with a 1:30.02 laptime. Soo close to a sub 30 lap a great result from this young man!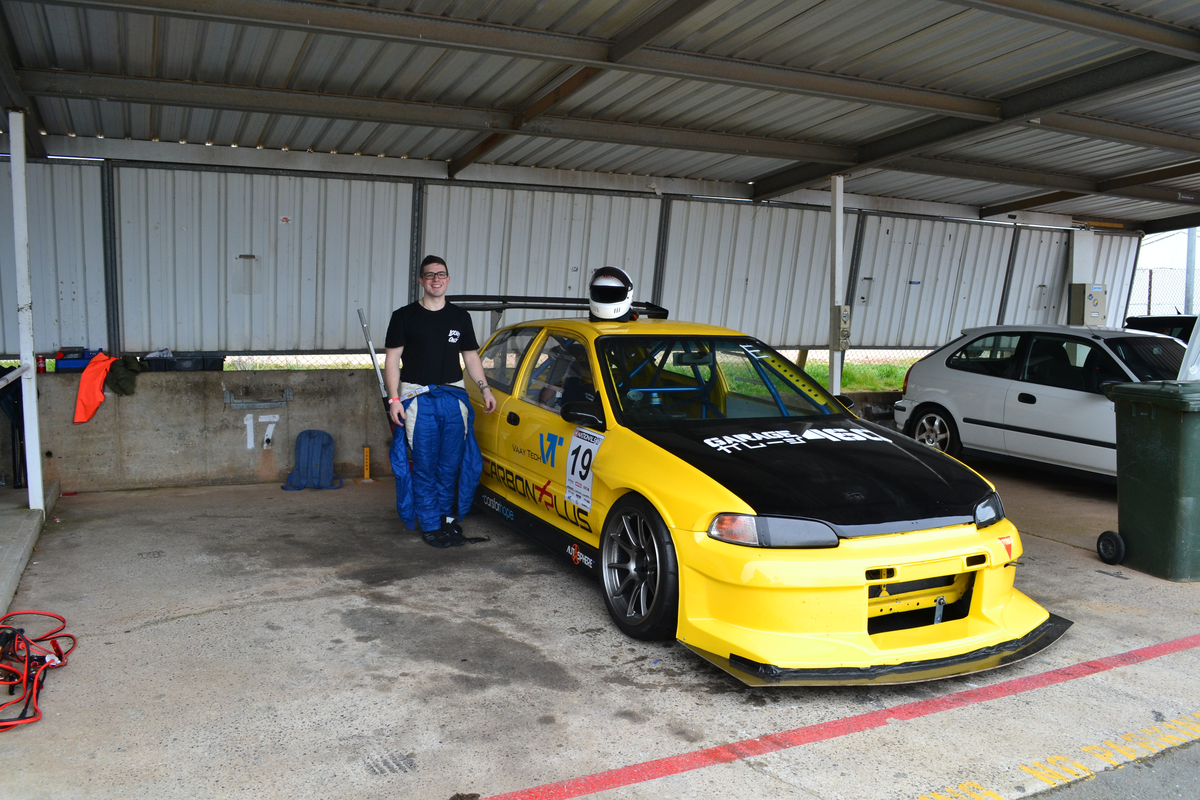 Pete wasn't competing today but his S2000 just looks so good so I had to take a photo of it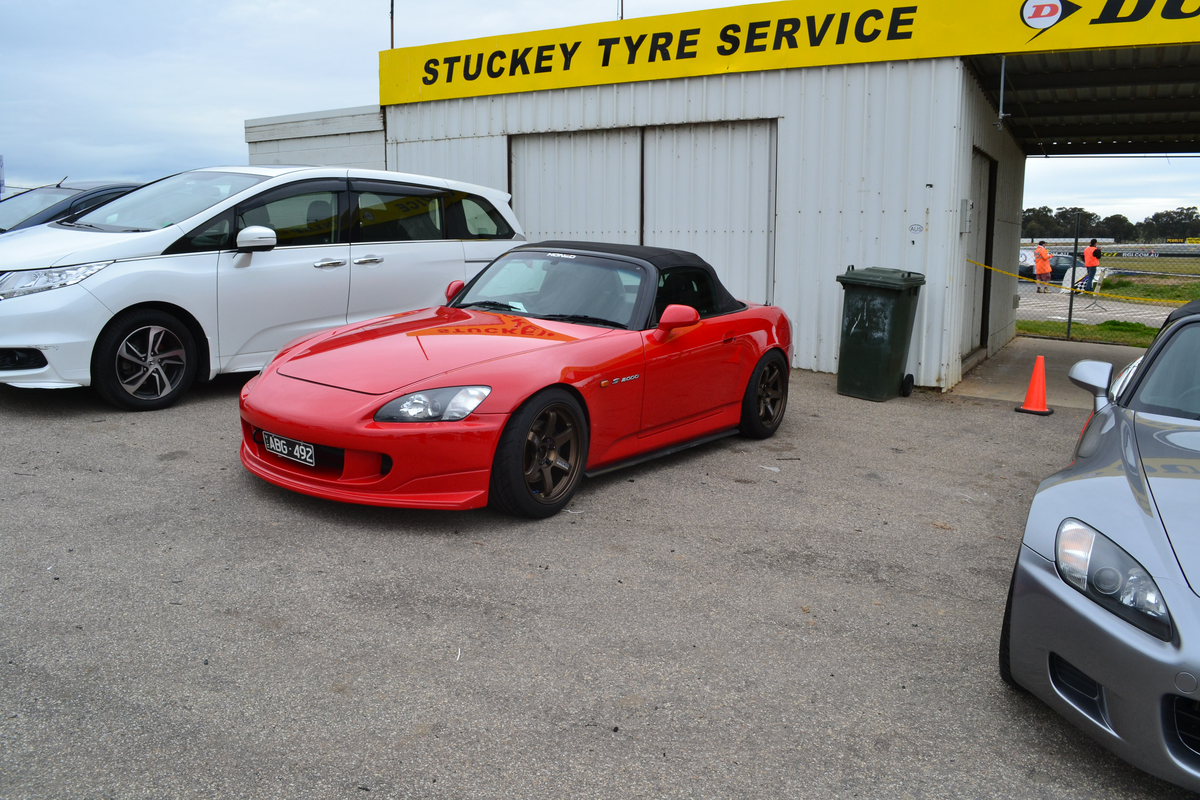 We sponsored a prize for the entrant who completed the greatest number of laps on the day.
Bill with the yellow EG from above ended up taking the honors and for his prize we supplied him with a set of our front roll centre correction ball joints and our rear roll centre correction kit
It was a great event, very friendly atmosphere and good numbers with cars from Victoria, Queensland and NSW making there way to Winton for the day
Tom was looking good for a class win in his CR-X until the last session of the day when another competitor pulled out a miracle lap and snatched the class win from him.
He was a bit bummed out about that but he did achieve a new pb and didn't break anything which is win in my book!
-Grant